WELCOME TO THE ADUH FAMILY
ADUH is a unisex brand because we believe that anyone can look good no matter who you are or what you look like. We make sustainable clothing, including shirts, sweaters and more. This means that all our clothing is made of 100% organic cotton, is produced without child labour, and is completely ecological. In this way we contribute to a fair world and we combat fast fashion.
Indonesia is in our roots and that is where we like to get our inspiration for ADUH. Indonesian influences can be discovered in all designs. In Indonesia the people are known for their hospitality and openness. That is what we stand for, because we are there for everyone. It doesn't matter where you come from, what your story is or what your dreams are. Share it with us and go on an adventure with us.
We believe it is important that we continue to produce organic clothing. All materials have been carefully selected to be able to produce fairly and ecologically.​
ADUH is a slow fashion streetwear brand. This means that we do not keep unnecessary stock and make everything to order. So no unnecessary environmental pollution.​
Delivered within 5-7 days​
Because everything is made to order, we do our best to process our orders as quickly as possible. This therefore takes a few days longer than we are used to.​
OUR LATEST SUSTAINABLE CLOTHING COLLECTION
Order 3 T-shirts and get a free Tote Bag
READ OUR LATEST BLOGS HERE
We are happy to share our inspiration and adventures with you. In our blogs you can read everything about our collections, updates, sustainable clothing, dreams, history, streetwear, batik, experiences and great tips. We post a blog every two weeks!
Culture
It's almost summer vacation, so this month's blog is all about: travel. Everyone dreams of a trip to snow-white beaches, good food and beautiful sights.
Read more "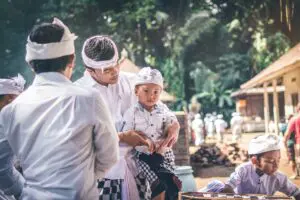 Culture
"Oh you are Indo? So you're from Indonesia, right? Huh… but aren't you Indonesian? Or do you call that Indian? " If you don't know
Read more "
Fashion
Buying clothes, who doesn't love it? We like to buy as many clothes as possible and when it's on sale we can't be stopped! But
Read more "